Wellness Country Iceland
Wellness Country Iceland
Sources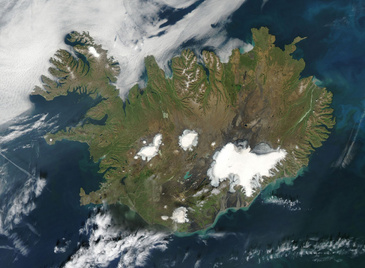 Water is bountiful in Iceland. The abundance of water and geothermal energy enriches the land. This unique resource is present in myriad of forms; fresh springs, hot springs, flowing water, falling water, geothermal water, glacial water, oceanic water and in different states from steam, to liquid to glacial.

The concept of Wellness Country Iceland is to promote health related tourism for the whole of the country. The project develops concepts for geothermal wellness centres across the country integrating wellness and nature with the therapeutic effect of thermal bathing.

The wellness centres can be found in urban, semi-urban, rural or natural settings, amidst the distinct landscape of Iceland. The unique natural settings whether by the sea, in the countryside or in the mountains provide the guidance for the architectural expression of the centres and the variety of services, facilities and treatments on offer.

A network of Icelandic wellness centres encompassing the diversity of small and large centres provide guests with the opportunity to navigate their own journey across the country. Visitors can travel from larger wellness centres with variety of treatments and activities on offer to rural pools and hot springs in natural settings. The experience of thermal bathing is integrated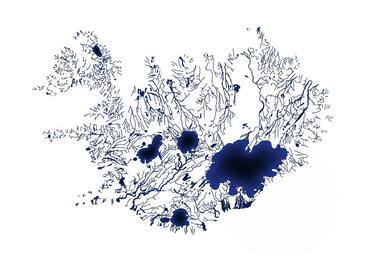 and enriched with experience of nature, culture, outdoor activities as well as education and training courses.  

The concept Wellness Country Iceland gives fresh impetus to collaborative local initiatives for future economic regeneration.
Water is the source of all life.
Wellness Centres
Enterprises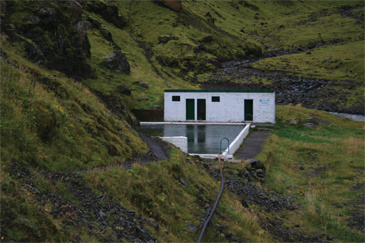 Each enterprise is distinct in terms of amenities and plays a unique part in a larger network of health related enterprises across Iceland.


The wellness centres encompass the entire arena of the spa-wellness experience, from resort/hotel, destination, mineral springs, medical or alternative therapies, day spas to service providers such as physicians, wellness instructors, nutritionists, massage therapists, as well as alternative activities like hiking, outdoor activities, expeditions, educational courses, training programmes and so on.

All treatment or wellness centres are site specific, calling for a distinct response to a unique location, respecting the natural and cultural context. Every place is unique in terms of its urban or remote setting as well as the scale of venture and the services on offer.
Types of Wellness Centres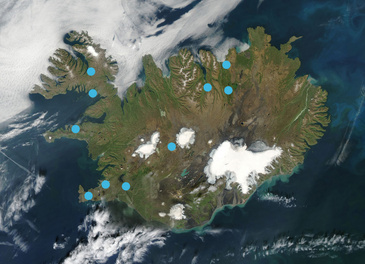 Main Stations
;
Larger scale centres providing a full range of services and facilities ranging from types of accommodation, cuisine, treatments and therapies on offer, bathing experiences, services and facilities. Often these will be the principle centre in a region from where it is possible to visit a range of satellites and smaller wellness places.
Satellites;
Local pools in regions located in distinct settings in landscape providing a web of unique interrelated water based experiences across Iceland.  Satellites vary in range of services on offer, from very basic to offering accommodation and refreshments.


Hidden Gems
;
Natural or semi-manmade pools in remote natural locations difficult for the uninitiated to reach.
Location of Wellness Centres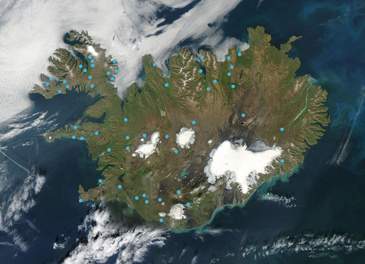 Urban
;
Wellness and water treatment centres located in towns and villages allowing for a greater range of treatments and services to be offered in relation to accommodation, leisure, alternative health related treatments, complimentary medicines, thermal treatments and nature based treatments.

Rural;
Numerous and diverse pools, baths and hot springs are all distinct reflecting diverse natural settings and mode of construction; these can be local county pools, private pools within the fields of local farms, pools by the seashore, pools in meadows, deserts or in the mountains and so on - all with a unique chemical and mineral condition.
Remote - in nature;
The diverse and various landscape of Iceland with its long coastline, the green agricultural counties, heaths and mountains, highlands, volcanic and glacial landscapes provides a natural landscape of distinct characteristics, atmospheres and natural qualities. Here, unique nature contributes to unique treatments, e.g. seawater treatments, volcanic earth baths, wind and air treatments and so on.
Sustainability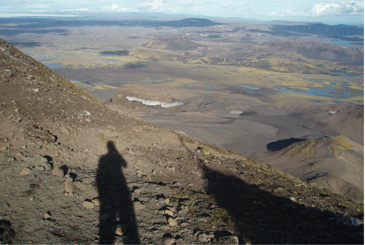 Objectives
To create long term economic and sustainable development, enhancing wellbeing at the individual, community and organisational level by respecting nature and environmental context. 

Environment
Respect for nature will in turn support respect for man and economic balance.
The unique natural settings of Iceland demand unique responses for the future wellbeing of communities.
Respect for local natural context will guide the development of any project.

Economic
Forming of interdependent networks will allow for new economic growth patterns and innovations locally and nationally.
Interrelated networks of locally driven enterprises ensure diversity and individual approaches, resolving local situations in unique ways, supported by a common interest network.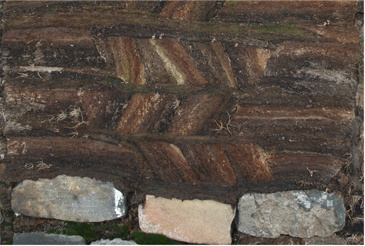 Sustainable tourism
Sustainable development achieved through tourism. Sustainable development is economic development that takes a long-term view, balancing the benefits of economic development against environmental and social costs.
Social impact
Emphasis is on forming common interest alliances with local community and integration of ventures into local social and business fabric.
Every place is unique and generates its own socio-economic solutions.
Emphasis is on tourism that improves the quality of life in local communities.
Diversity
To develop wellness experiences with a broad range of scale and service, responding to a variety of places and natural and social context. By creating a network of treatment centres encompassing the diversity of small and large centres, all can benefit. A network of treatment centres and communities will maintain, develop and proliferate their own identities in mutually enriching ways.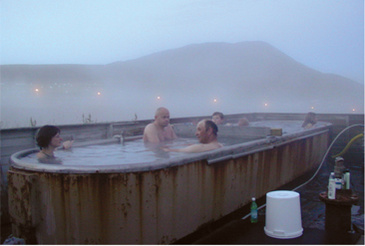 Value
Emphasis on quality in selecting, promoting and executing ideas.

Standards
To provide an educational platform with the aim of raising standards for the industry and the consumer. (ISPA, ESPA BISA)
Education
To promote and provide education and training in the wider field of health and wellness.
Journeys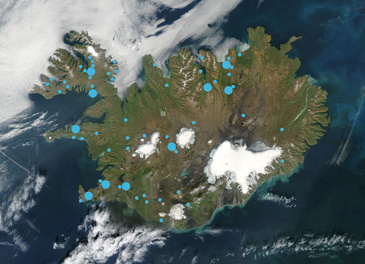 Individuals can create their own journeys across the country following their personal interest in health and health related treatments, outdoor activities and nature expeditions, culture and educational programmes, local and specific interests.
These journeys can be an opportunity for the marketing of a comprehensive wellness tourism for Iceland.






Related Networks

Interrelated enterprises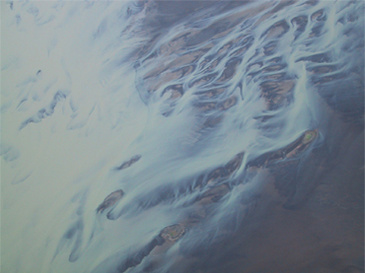 Local diversity encompasses health, slow food, education, businesses and tourism, all integrated within the natural context.

Interrelated business networks:
Locally produced food and cuisine
Accommodation
Alternative and complementary medical treatments
Health related tourism initiatives
Tours and travel operators
Educational tourism
Course and training programmes in health and wellness related fields
Walking trails
Outdoor activities; fishing, horse back riding, hiking, cycling and so on